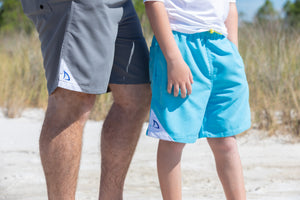 The Better (chafe-free) Bathing Suit
We know chafing can ruin your day. That's why we created our revolutionary trunks with sewn-in liner.
Upgrade your swimwear game with DryFins and experience the ultimate chafe-free comfort.
Trust us, your skin will thank you.
SHOP SWIMWEAR
Unleash your beach potential
Say goodbye to painful chafing and hello to endless beach, pool, and lake days. With a 4 plus star rating from thousands of satisfied Dry Guys, you can trust that DryFins are going to make your water day better.
(Drinking out of a coconut also helps)
LEARN MORE
See What People Are Saying
★★★★★

DryFins are a fantastic solution for my husband and son! We are now able to enjoy a no-tears beach vacation.
★★★★★

I like that a SMART company finally put the right kind of fabric and support in a swimsuit.
★★★★★

Let me start out by saying "WOW." You have a great product. DryFins are made out of great material, nice details and the added sling back and stickers are a fantastic tough.
★★★★★

I don't write a lot of Amazon reviews but I'm compelled to write one for this bathing suit. Hands down the most comfortable bathing suit I've ever owned.
★★★★★

Amazing—Best swim trunks I have ever owned. I tossed all my old ones into the garbage.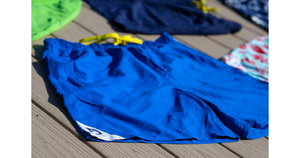 Goodbye, Chafe.
Hello, Adventure.
Trunks That Suit the Family
Discover chafe-free trunks that work for everyone—equipped with a soft, moisture-wicking exterior, drawstrings, and deep pockets meant to hold anything the day brings. 
About Us