The now legendary DryFins. 
Why did Craig and Andy come up with DryFins?  Because they were tired of dealing with chafing while at the beach with their families (the result of the old style netting inside bathing suits).  They perfected the right blend of a stretchy comfortable liner with a good looking, quick drying shell – and DryFins is now proud to be the chafe-free choice for men and boys around the globe.
If you or someone you know suffers from painful chafing and rash while on the boat, by the pool or at the beach, you have found the solution.
Liner 80/20 polyester/spandex
Outer shell 100% polyester microfiber
Need sizing info:  https://dryfins.com/pages/sizing-chart
Welcome to the DryFins Family!
Customer Reviews
Write a Review
Ask a Question
08/07/2019
Kelly M.
United States
Works great.
I spent a whole day walking at the beach and a water park. No chaffing.
11/23/2020
Ken R.
United States
Best and most comfortable swimsuit i have ever owned
This is my second dry fins suit, I own waterfront property in bahamas over 20 years and this is without a doubt the most comfortable and all day wear suit I have ever owned. The salt water here can really be bad on the body but this suit is a miracle. I will be buying more for my kids and grandkids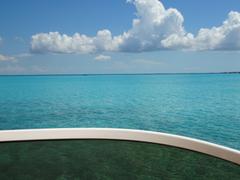 BM
08/06/2020
Brad M.
United States
Fantastic Customer Service
After getting my first pair of red shorts, I immediately put in a request to be notified when the blue shorts were available. As soon as I got the notification, I ordered. The first pair had stitching problems in a couple places. One email to support and I had a new pair on the way in moments. These shorts are great. Very comfortable. They are not quick dry. The liner takes a while to dry. I love them though.
Hi Brad - Thanks for the 5-star review. We're always happy to take care of our customers!
07/22/2020
Shari F.
United States
Bathing suits
Excellent. Needed to exchange sizes and was easy and quick- communication was great!
Hi Shari - thanks for the 5-star review. Welcome to the DryFins Family!
07/18/2020
Kerri S.
United States
No more chafing!
I bought these for my husband who spends summer days crabbing on the pier, grilling, lawn care and swimming- and bathing suits are his main summer wardrobe- he LOVES these- no more netting irritation and no more wearing underwear with swim trunks! Highly recommend.
No netting and no irritation = fun times around the water! When are we going to get invited for a cookout?